Professional Auto Glass Service
Proudly Serving Metro San Antonio
Our colors may have changed but our service remains the same.
Complete Car & Truck Auto Glass Replacement
Welcome to San Antonio Auto Glass. We are your No. 1 provider for all your auto glass needs! We repair and replace windshields, side glass, and back glass. We proudly serve Metro San Antonio and all surrounding areas.
CLEARANCE SALE ON THE FOLLOWING MAKE AND MODELS:
06-12 Lincoln MKZ
13-16 Chevy Malibu
08-17 Buick Enclave
2002 Dodge Pickup
11-13 Ford Transit Connect
04-05 Chevy Monte Carlo
94-03 Chevy S-10 Pickup
09-13 Subaru Forester
06-13 Lexus IS250
97-00 BMV M5
02-07 Mini Cooper Convertible
20-15 Jaguar XF
12-20 Hyundai Elantra
2009-2014 Acura TSX
Call us for more information!
Broken windshield? Let our team of auto glass experts install a new windshield at our shop in San Antonio.
We can replace broken auto glass including door and back glass for all types of cars and trucks.
Chips and cracks caused by rocks and debris kicked up by other vehicles while driving can be easily repaired.
When your automatic windows aren't operating properly, the motor, or regulator, may need to be replaced.
We use the same quality auto glass that auto makers use when manufacturing their vehicles.
Are you unable to visit our shop in San Antonio? Make an appointment and we'll come out to you.
From Volvo to Mack or Sterling—whatever you drive, our trusted technicians have the experience to fix it.
From CAT to John Deere —whatever you drive, our trusted technicians have the experience to fix it. Here's a list of the windshields on heavy equipment we replace, take a look.
Proudly Serving Metro San Antonio and surrounding areas.
Windshield Experts in San Antonio, Texas
We provide expert windshield replacement, windshield repair, and power window repair services for cars and trucks of all types. Our auto glass technicians produce quality workmanship on all jobs and our business offers lifetime warranties. For your protection we are licensed, insured, and certified. Whether you have a cracked windshield that needs to be replaced or a door lock installation, we can do it all!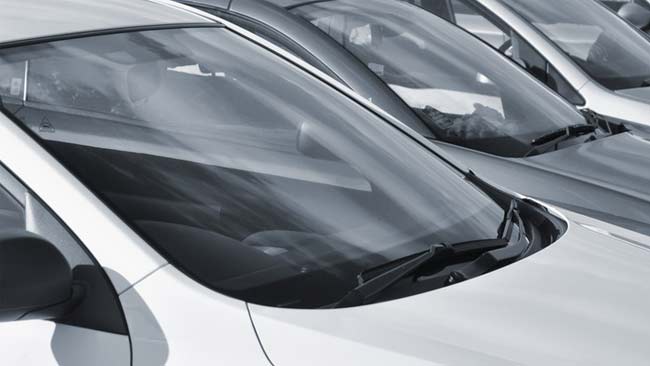 COVID-19 NO CONTACT POLICY
Due to the COVID-19 crisis, we are implementing a NO CONTACT POLICY. The policy takes effect as of April 6th, 2020. This is meant for the protection of both our customers, and our mobile crews. As an essential business, we are glad to continue to provide your glass needs for the safety of you and your family.

If we all put our part in preventing the spread of COVID-19, we can get back to business as usual.

WHAT THIS MEANS FOR YOU
ACCESSIBILITY
As always, technicians will call customer when on route.
Customer vehicle will need to be left unlocked, prior to technician arrival.
 We can also coordinate on a specific location to leave keys if you prefer.
PAYMENTS
Payments will be collected prior to install.
Credit/Debit card payments are preferred and will only be accepted by phone.
Cash/Check payments will still be accepted.
OUR TECHS
Gloves, safety glass and facemasks will be worn by technicians throughout entire install/repair.

Techs will call customer when done and leave keys in same place.

The only time close contact will be permitted is if technician calls customer, to inspect a wrong fit part or if damage is noticed during pre-inspection.

We want to thank you for your loyalty and cooperation during this time.
San Antonio Auto Glass is here to help you with all of your auto glass needs.
Let our team of experienced professionals fix your broken auto glass. Stop by our shop in San Antonio or call us to make an appointment and we can come to your location.